ProAct understands clients' needs and priorities.
Our dedicated Fire Engineers continuously strive to be the trusted Fire Safety advisors in today's dynamic project environment.
We deliver our services with over 30 years of specialist experience in all aspects of Fire Safety.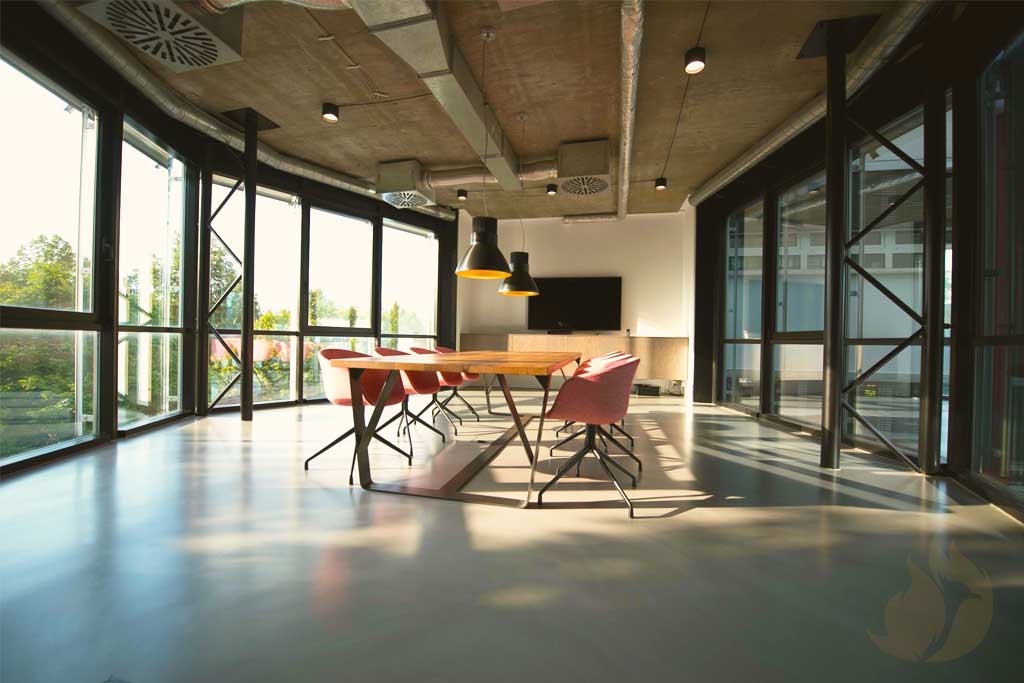 Fire Engineering Expertise Serving Queensland, New South Wales and Victoria
James Dunstan
Director
James is a fire engineering consultant who brings over 10 years of fire engineering and building certification experience to the ProAct Fire team.
He has expertise in all fields of commercial buildings including large retail, warehouse and workshop buildings, high rise residential and mixed use buildings, aged care, child care and adaptive reuse of older buildings.
James has worked on various Commercial projects in Queensland, New South Wales and Victoria including many council buildings, public transport hub upgrades, and government projects such as the Queensland Cricket Centre of Excellence and National Archives.
In addition to experience as a building codes consultant and fire engineer, James has been involved as an expert witness in previous and current court proceedings surrounding building matters in Queensland and New South Wales, including providing detailed expert reports, joint expert conclave reports and providing expert witness testimony in court.
James has worked on many consultancy projects, including detailed site audits of residential and commercial buildings, general building code consulting, fire safety and life safety audits, due diligence auditing, and more recently detailed combustible cladding audits.
James is a current appointed referee for the Queensland Development Tribunals and acts as a general referee for appeal hearings, including appeals on complex commercial applications and performance solutions lodged by Queensland Fire and Emergency Services.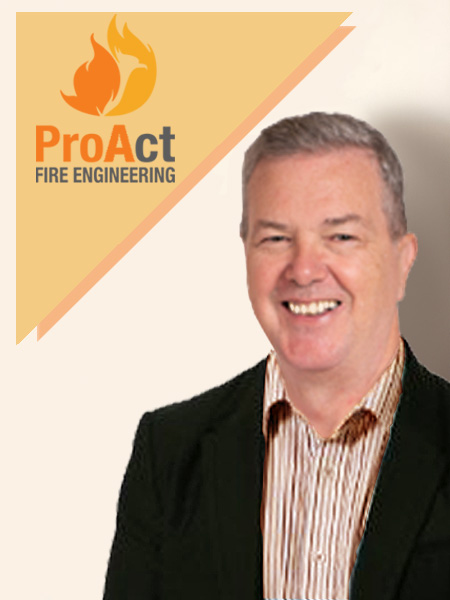 Mark Anderson
Director
Mark has a Degree in Fire and Risk Engineering from Glasgow Caledonian University and is a Chartered Professional Engineer RPEQ, C10.
He brings over 30 years experience in the industry to ProAct in fire safety, fire risk, fire protection engineering including experience in compliance issues.
Mark has worked with the best in the world fire safety teams, such as WSP and AECOM, both in the UK and Australia, dealing with large prestigious projects like Cleveland Clinic Dubai, and the Queensland Children's Hospital Brisbane.

Recently Mark undertook numerous combustible cladding audits in Queensland. Mark's experience has allowed him to develop innovative design solutions to collaboratively improve safety in design, in conjunction with architects and builders which ensures that his projects are delivered to the client on time and on budget.
He also sits on the Building and Development Dispute Resolution Tribunal for Queensland Government and Strata Communities Australia (SCA).
Mark is passionate about the industry. He is a member of the Queensland regional committee, for the Royal Institution of Chartered Surveyors (RICS). Mark also gives up his spare time to write technical articles for RICS, and referees articles for the Institution of Fire Engineers (IFE).
Over 30 years of Fire Engineering experience
Expertise in broad range of residential, commercial, mixed use buildings
Depth of knowledge with innovative design solutions